Now through December 25, spend $45 or more and receive a $10 gift card to use in the future or drop it in someone's stocking!
Click here or on the photo to start shopping.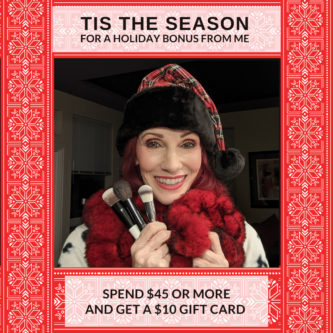 As always, I am here to answer any questions you may have. Contact me through my contact form here, call me at 619.280.8424, text me at 619.822.8424 or email me directly at me[email protected]. I am also available via Zoom, Skype and more.
P.S. For this special, once you place your order, I will send you the gift card via email.
If you'd like to receive tips and tricks on beauty, health and fitness, click HERE to subscribe.
For my latest work and a look behind the scenes, follow me on Facebook, Instagram and Pinterest.